In this blog we'll discuss how aesthetic and functional designs is the key elements in the UI design.
Getting a user's attention in today's world is one of the toughest parts. A great user interface framework enables your team to design user-friendly processes that are simple for clients to make purchases from your website. The UI design technique helps you to keep one step ahead of your business rivals. Your customers will be more satisfied if your user interface is efficient. 
The term "UI design" refers to user interface design, which is based on how a website looks and interacts with visitors. Users' experience of mobile app UI design and web design services can be influenced by the colors, the animations, the icons, and the text.
Some user interface (UI) designers focus on aesthetics, while others work on functionality. Working on both provides a satisfying user experience. However, it does not smoothly account for both factors. We'll do our best to explain how to design with both functionality and aesthetics in mind.
What are Aesthetic and Functional Designs?
There are numerous standards and guidelines for Web and App UI UX designs. UI designs are primarily concerned with aesthetic and functional designs. Designers must make difficult choices regarding the inclusion of elements that may be aesthetically pleasing but are not very functional.
A fundamental design principle known as aesthetics describes the visual charm of a design. It takes into account elements like; balance, colour, motion, pattern, scale, shape, as well as visual weight. When a product is efficient and functional but not very appealing, customers may reject it. Particularly for users with less technical expertise, aesthetically pleasing designs are typically more intuitive than functional designs.

The best example of Aesthetic Designs in websites is micro interactions which includes
Both downloading and uploading
On/Off switch
Sharing on Social Media
Notifications

The Reborn website is the top example for the greatest aesthetics website. Reborn demonstrates how to incorporate various 3D creative motion design effects into a website without the risk of annoying users and visitors.
Advantages of including Aesthetically Pleasing Designs
The long-term attitude of the users toward the brand designs is influenced by aesthetic designs. Aesthetic designs not only enhance users' first impressions but also establish a connection with them. Here is the list of the advantages of aesthetic UI designs.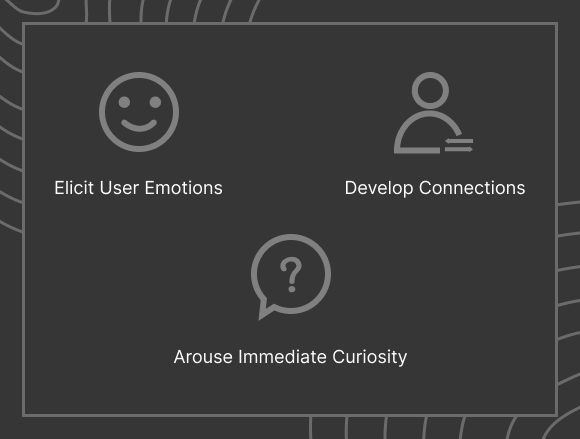 Elicit User Emotions
We don't take the time to read the words when we browse something on the internet. Without doing any work, we make decisions based on visual cues. Using the website's visual data components causes emotions like happiness, sadness, etc. which may cause a user to become static in a place.
Develop Connections
A visually appealing website helps to build relationships with your visitors. If users discover something they like on your website, they'll buy it. Websites that adhere to these criteria have a significant impact.
Arouse Immediate Curiosity
It is crucial that your website immediately captivates users' interest in the age of competition. High-resolution images encourage your users to stick around visually.
Functionality in UI Designs 
A website with functions has some advantages over a visual type of website. It aids in making your website functional, usable, and accessible.

The website for Dropbox is a perfect example of how functional design is an excellent method to keep users interested as they browse your website. You'll go on a discovery voyage as you browse the site because each page appears to have a different colour scheme. Even more justification to invest in the product itself.

There are many benefits that functionality in UI design offers.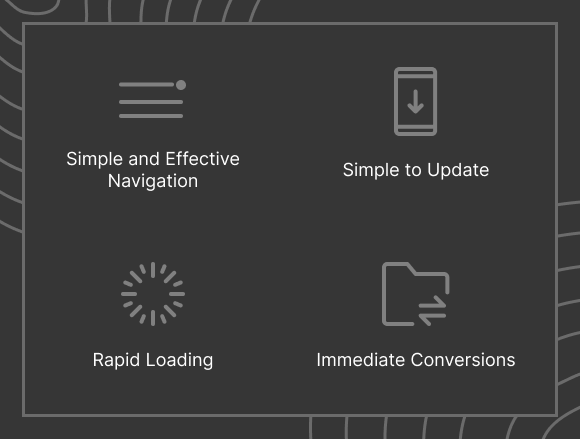 Simple and Effective Navigation
Users' interactions are quick and seamless with simple navigation which help users to research easily on the website. They are guided through the conversion process from beginning to end.
Simple to Update
You can regularly update your content if your website is functional. Website changes can be made quickly and effectively. Functional websites reduce conflict and make it simple for the development team to update the website.
Rapid Loading
A higher percentage of users will leave your website if it takes a long time to load. As a result, the user experience suffers. Higher search engine rankings are a direct result of quick loading times. Reducing the number of graphics, images, and complex layouts on your website will increase its visibility.
Immediate Conversions
Keep the design of the website straightforward and efficient when there are fewer design components on the page. It aids in drawing users' attention to the crucial section of the page.
What Matters More: Aesthetics or Functionality in UI Designs?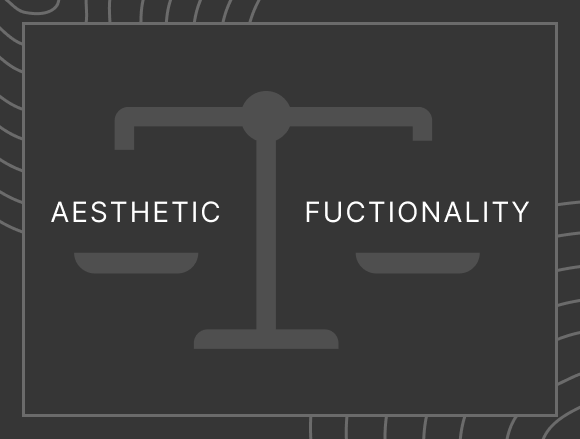 The most crucial element is functionality, but if you're designing a new website, you should also take aesthetics into account. Because if your website doesn't have a well-designed layout, users will lose interest in it and leave. Therefore, it's important to strike a balance between aesthetic and functional designs. One should not be sacrificed in order to benefit the other. Therefore, in addition to other criteria, you should pay attention to the user experience when designing.
Equal priority is given to both aesthetic and functional design in UI. While a useful product will keep the user interested, an attractive product will help the user immediately trust it and minimize distractions.
How can a Design be made both Aesthetically Appealing and Functionally Effective?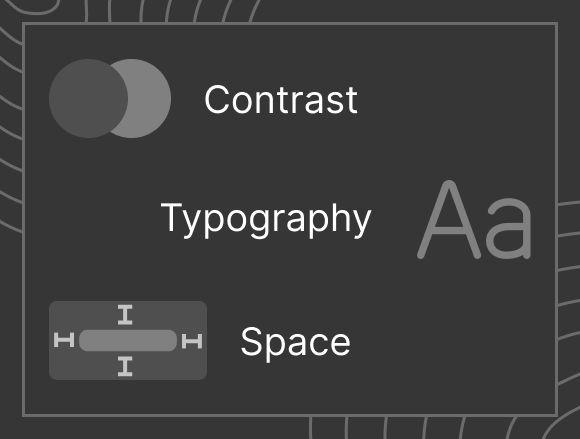 The UI/UX design process combines aesthetic and functional designs. Designing with aesthetics in mind can increase a user's tolerance for design issues and evoke positive, productive emotions. Here is the list of factors that improve aesthetic and Functional designs in UI.
Contrast
In UI/UX design, the method of contrast is particularly significant. The contrast principle must be used by the designers when creating interfaces. You can improve your design by using color contrast, shape and size, style, and influence.
Space
One of the most crucial aspects of design is space. A user's eye will be adversely impacted if your content space is too far apart. While separating the elements, the proper balance must be kept. The user's attention is quickly captured by the regularly spaced text.
Typography
Various fonts convey various tones. In typography the appropriate font shows how effective your app is. Making the user experience pleasant is the goal of selecting the proper font. 
A functional product will keep users interested and guarantee that your usability and utility goals are reached.


Here are some wonderful UI/UX examples that are pleasing to the eye and functional.

The completion of the action might be indicated by the progress bars showing a symbol of satisfaction. When you reward successful consumers with a visual delight, it will be a great experience.
Twitter users like the experience when they choose to "like" a post by clicking on the tiny red heart. The users gain a tremendous amount of experience from Twitter's quick confirmation that they finished the action.
When users swipe to delete an item on iOS, that item vanishes instantly. Instant feedback makes users feel valued.
Conclusion
The very first thing we notice when we open a mobile application or visit a website is how that digital product looks. Any business that wants to succeed must adopt user interface design as a game-changer. It is one of the business's interactive areas, so it shouldn't be undervalued.
An extremely crucial component for website design services is aesthetic. It has the ability to make you stand out from the competition and cultivate enduring relationships with your clients. It's crucial, though, that you place the basic functional framework first. Your website must be easy to navigate, simple to find, and easy to access. After you've got that down, you can finish off your look with stylish features.