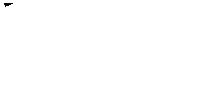 Data Driven Design
User Experience backed with objective data
How Do We Collect Data?
Each time your customers make a purchase, tracking that data can allow you to make decisions about targeted marketing efforts and understand your customer base better.
User Flow Analysis
The data-driven design supports unique design in response to user behavior on your product and ensures the smoothest possible user flow.
Analytics
Detailed analytics are collect about every section of the product. We strive for perfection across the product.
A/B testing
The best designs pick by testing versions with real clients in real-world circumstances is A\B Testing.
How We Can Help Your Business Grow Using D3?
Higher Conversion Rates
Effective data use will eventually lead to UX focused on conversion rates that enhance your company's revenue and growth.

The majority of users to your webpage who fulfill the desired goal out of the total number of visitors is the conversion rate.
Lower Support Queries
A tried-and-true interface and ongoing design improvements result in a very intuitive and entertaining product, resulting in fewer support inquiries.
Faster User Flow
Users may not only attain their goal, but a more intuitive design allows for a faster procedure. A simple user flow also leads to increased usability and pleasure.

A user flow is a series of web pages that define a visitor or task. It includes the steps that need to complete the tasks during a website visit or other UX process.
Our Projects Driven By Data
Webkul Design has a demonstrated track record of increasing project conversion rate and customer satisfaction ratings through the analytics data user flow and A/B testing techniques.

UVdesk
UVdesk offers SaaS-based and Open Source helpdesk solution to easier the overall support process to deliver best customer service.
66%
Higher Conversion Rate
30%
Lesser Support Tickets