Components are UI elements that a designer can reuse across a design project. Figma will update the copies of the main component every time there are changes made in the main component. These copies of the main components are known as Instances. Components speed up the workflow, provide consistency and make collaboration easier.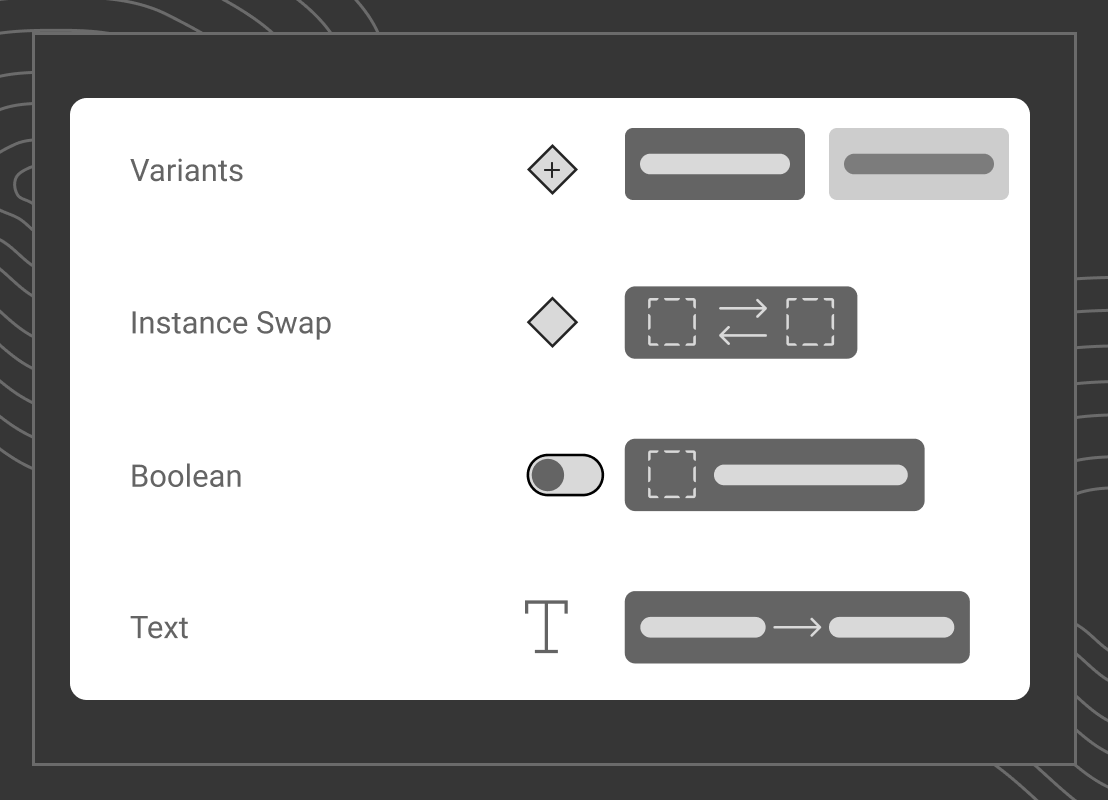 What are component properties?
Component properties allow the user to add design properties to a component reducing the number of variants. They define the interchangeable design properties of the element. You can create new components properties by clicking on the '+' icon on the properties tab or selecting the element and applying the property.
There are four types of component types –
1. Variants
2. Boolean Properties
3. Text Properties
4. Instance Swap
Variants
Variants bring a range of new possibilities to components and scalable design systems. The variant property allows changing attributes such as color, size, state, etc. For example, a button can have the hover, focused or disabled state.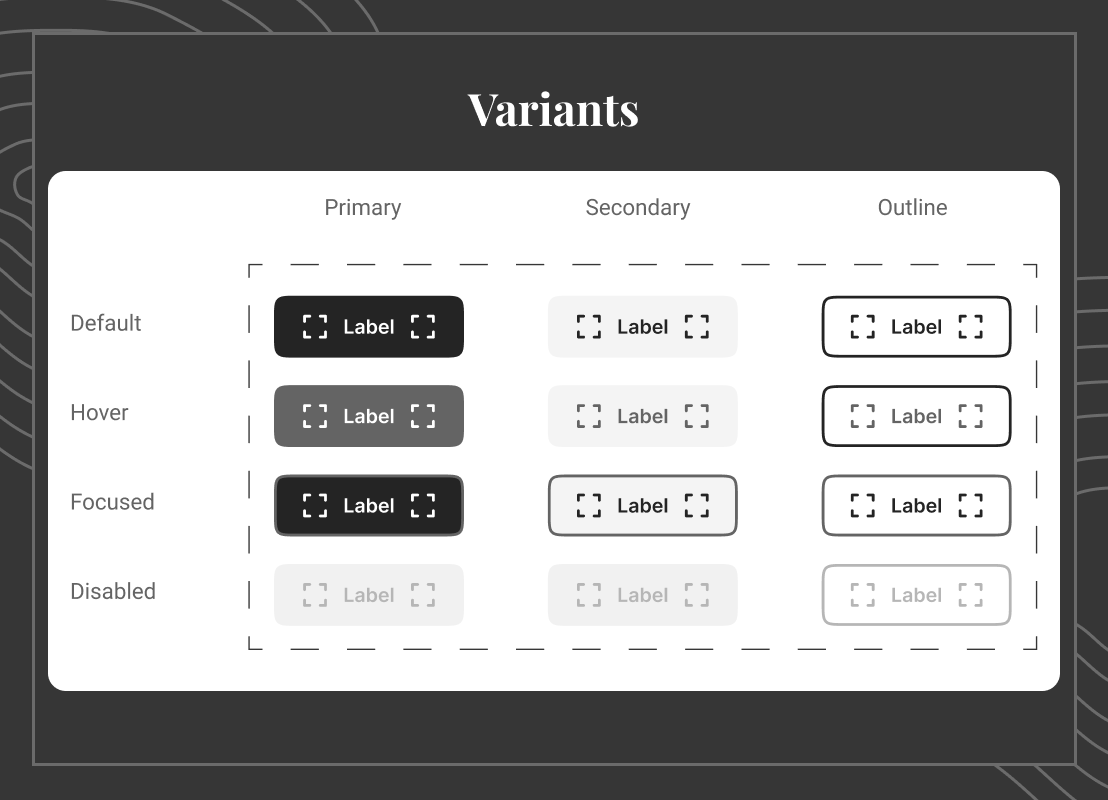 Instance Swap Property
In a component, the user can signify which instances are swappable. They can choose from the same component subset or the available library. The user can also choose a default instance, which will act as the placeholder.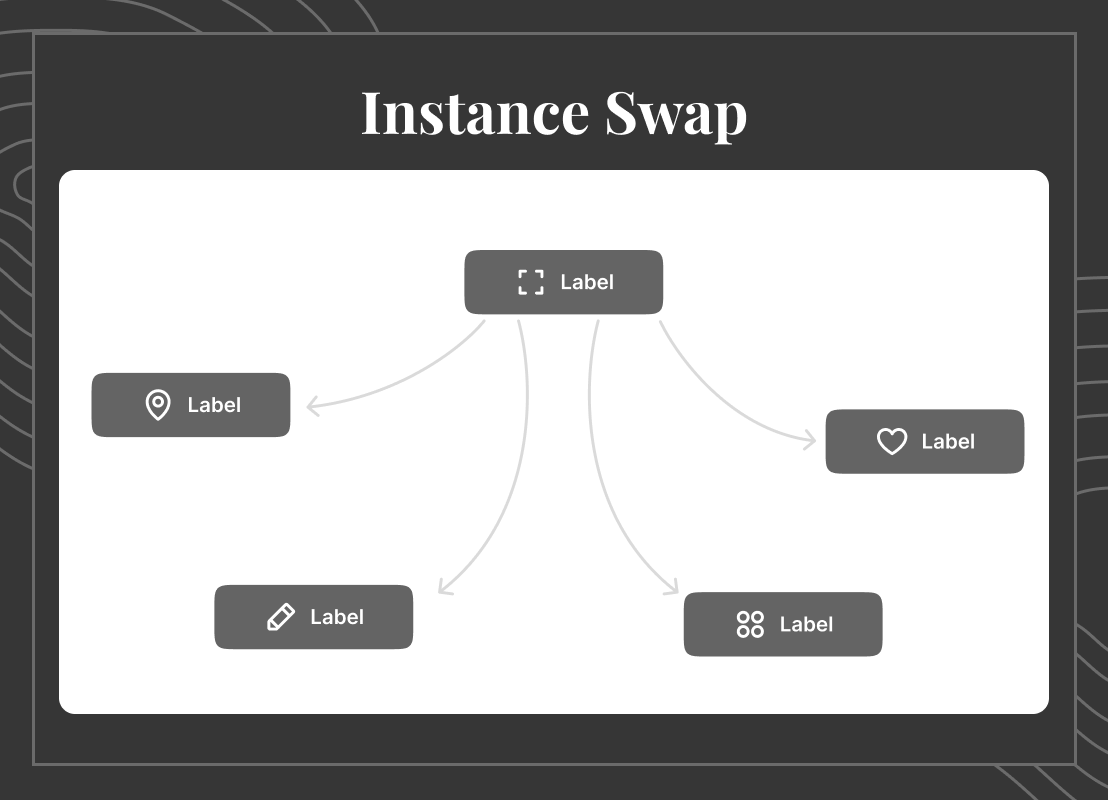 Boolean Property
A boolean property allows setting the value of a property as true or false. When the value is true the layer is visible, and when the property is false the layer is hidden. The toggle button in the properties panel switches the value. To apply the boolean property, select a layer in the component and add the boolean property to it from the properties tab.
Text Property
The text property shows the editable text in a component that the user can edit from the properties panel instead of clicking until you reach the text layer. To create a text property, select the text and apply the text property from the 'Content' option in the property tab.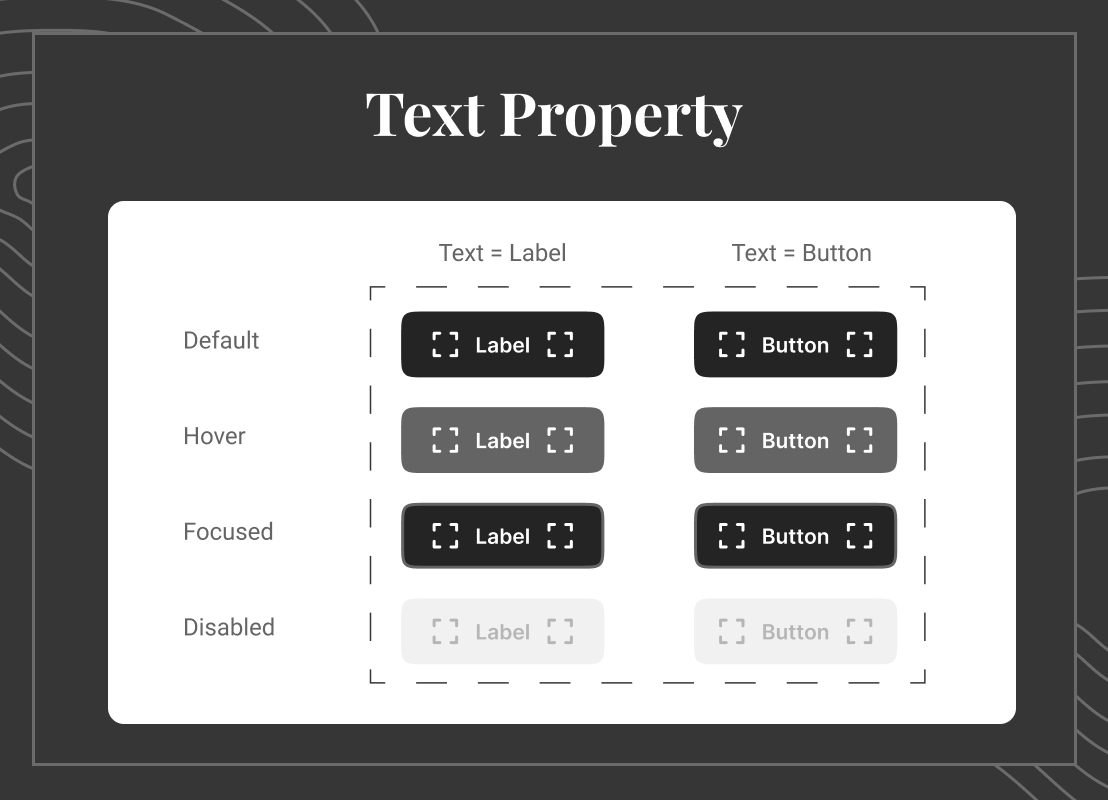 In conclusion, Figma component properties are helpful when it comes to reducing the number of variants that you need to make. It also makes the design file look cleaner and more precise; while making it more consistent for other collaborators to work with.