Color plays a vital role in the design and our everyday life. Colors often replace words in visual communication. Colors can even evoke certain feelings and emotions. Although people may feel very subjective about colors, this emotional effect exists across cultures and generations with very little variation.
What is color psychology?
Color psychology refers to the emotional and psychological effects of color on people. This is widely used and can help the observer get the gist of a piece of information even before he/she starts reading the text or comprehending the shapes.
A very good example of color psychology in action is when you notice success notifications almost universally using green color and error popups using red. When you see a big red symbol next to a text, you are already expecting it not to be very positive.
Where Color Associations come from?
There are two common ways colors get associated with certain feelings, one is cultural, and the other is evolutionary. When culture is the source of these notions, it tends to vary across the world. For example, most germans link jealousy with yellow, but in polish people on the other hand link jealousy with purple. These variations are non-existent if the source of color association is evolutionary.

1. Evolutionary color associations: We all know green as a color signifying safety and positivity. That's because, in prehistoric times, places with the most greenery were more likely to have food, safety, and shelter. This correlation grew with time and now green is the default color for positive things.

2. Cultural color associations: Similarly, cultures can associate colors with certain concepts or feelings. For example, pink and blue are commonly affiliated with the female and male gender respectively. There is no scientific or evolutionary explanation for this. Such perceptions are subject to cultural changes over time and can vary across cultures.
The Meaning of Colors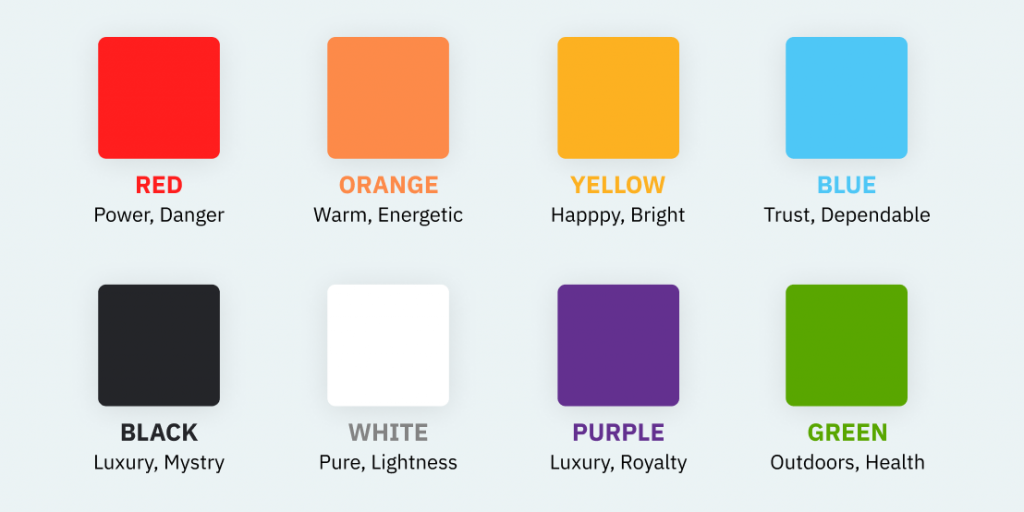 Color Psychology in Action
You can find UI UX designers taking advantage of color psychology all around yourself, from traffic signals to the apps you use on your phone, all make use of colors to communicate the messages quickly, without increasing cognitive load. Let's look at some examples to get an idea of how we can employ these techniques in our work.

1. User Interface Design.
The use of color psychology in digital products helps the user navigate the product better and makes the processes more intuitive. When a success message appears, you don't even need to read the text to know that things are fine.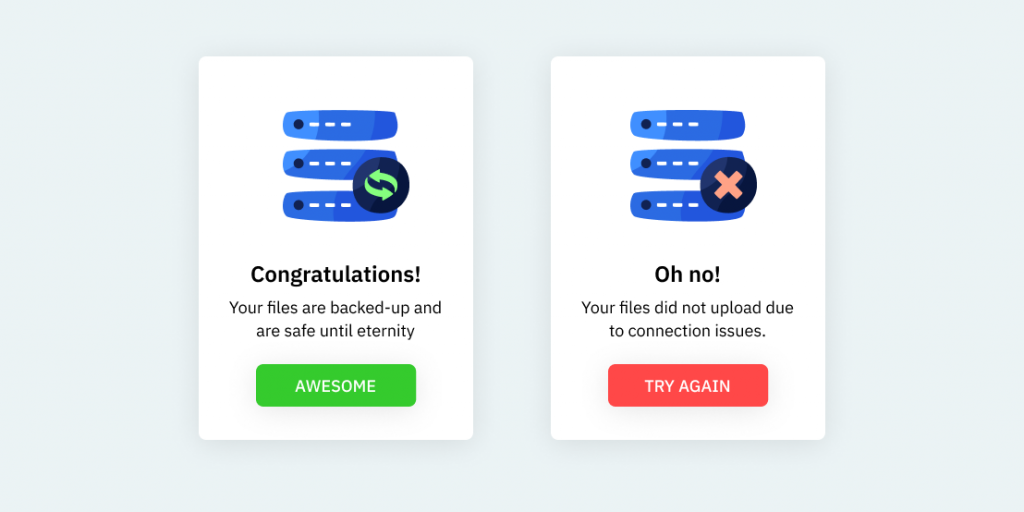 2. Branding
The psychological effects of color play a key role in brand design services. Color being one of the fundamental visual simuli in human cognition, it helps people form a subconcious association of your brand with whatever the colors make them feel.