Concept Background
We're living in the era of technology & in today's world of digital automation, the automobile service industry is still catching up.
The car maintenance app is a concept designed for the workshop itself and its service executives to easily manage the daily jobs assigned. This concept allows the service executives to record complaints, update the status of a vehicle in real-time and have access to the complete history of all clients & vendors. The concept provides a seamless workflow from the beginning to the end of each job assigned.
Dashboard
The app is meant to be used by a car workshop. The overview of all jobs status, appointments, and inventory status can be seen on the dashboard screen.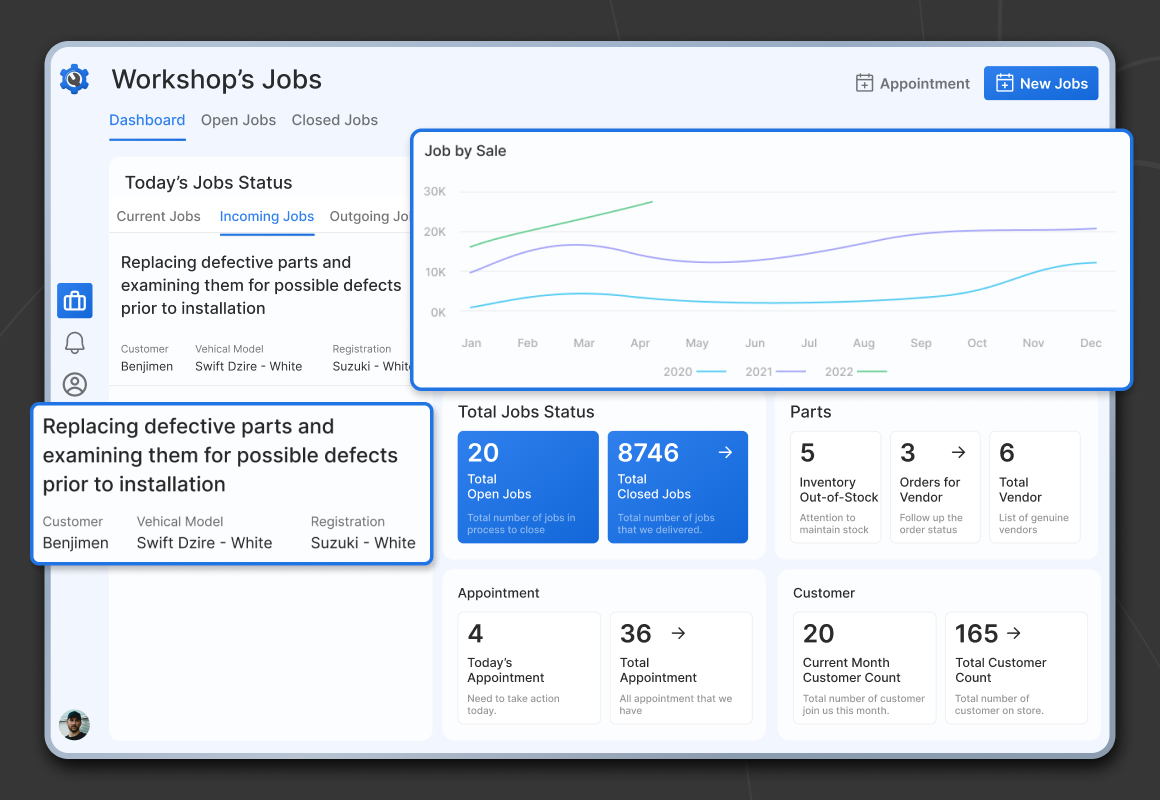 Appointments
The service executives can see the daily appointments of customers for their car repairing. Also, they can see who is assigned for a particular job. The appointments are displayed in date order with the first available date as the current date.
Create Job
New jobs can be created by giving the required inputs like Customer Name, Vehicle Name and Services. Multiple service types can be added with different price points per hour or day. Invoicing is done in real-time and can be exported as PDF or Excel format.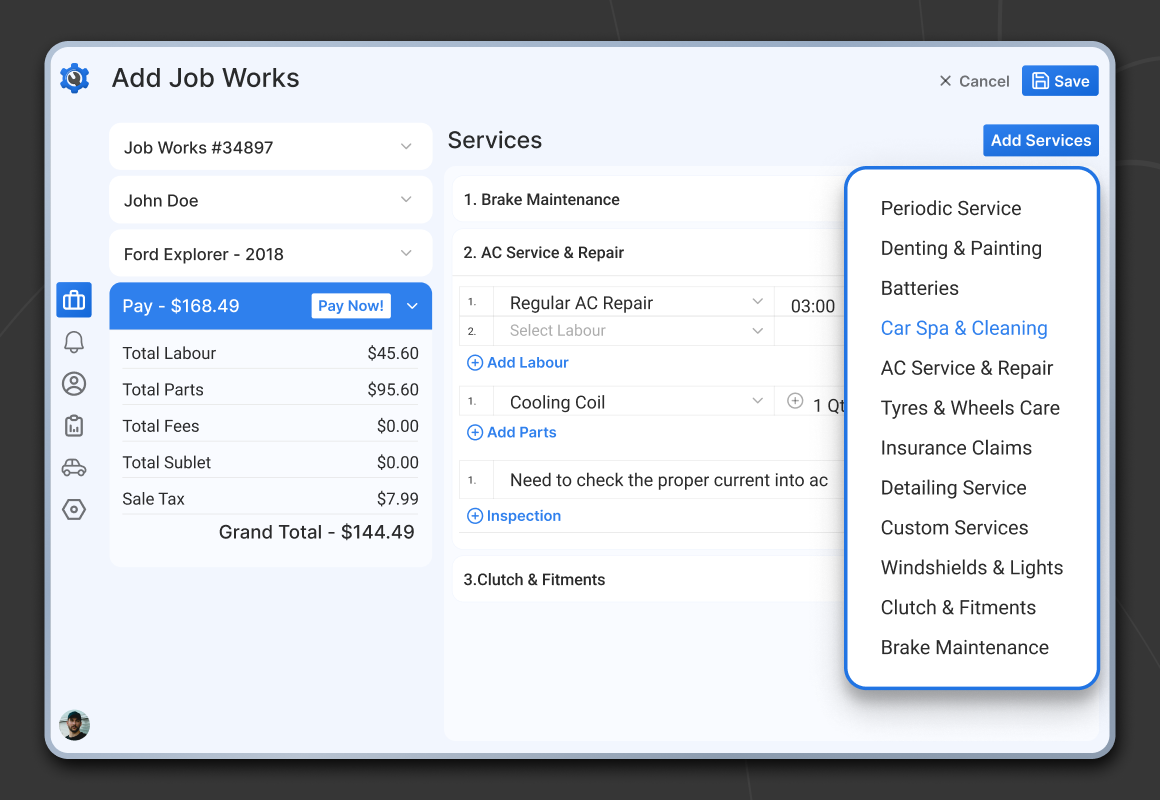 Job List and Status
On this screen, we can see all your jobs listed. This is the list of customers who have created their jobs with the workshop. We can view their all details as well as their current status.
Customer List
All the client visits and their data are recorded in the system. We can see the list of all the customers with every detail of their vehicles such as issue type, year, make, model, engine type etc. We can find the history of any particular customer.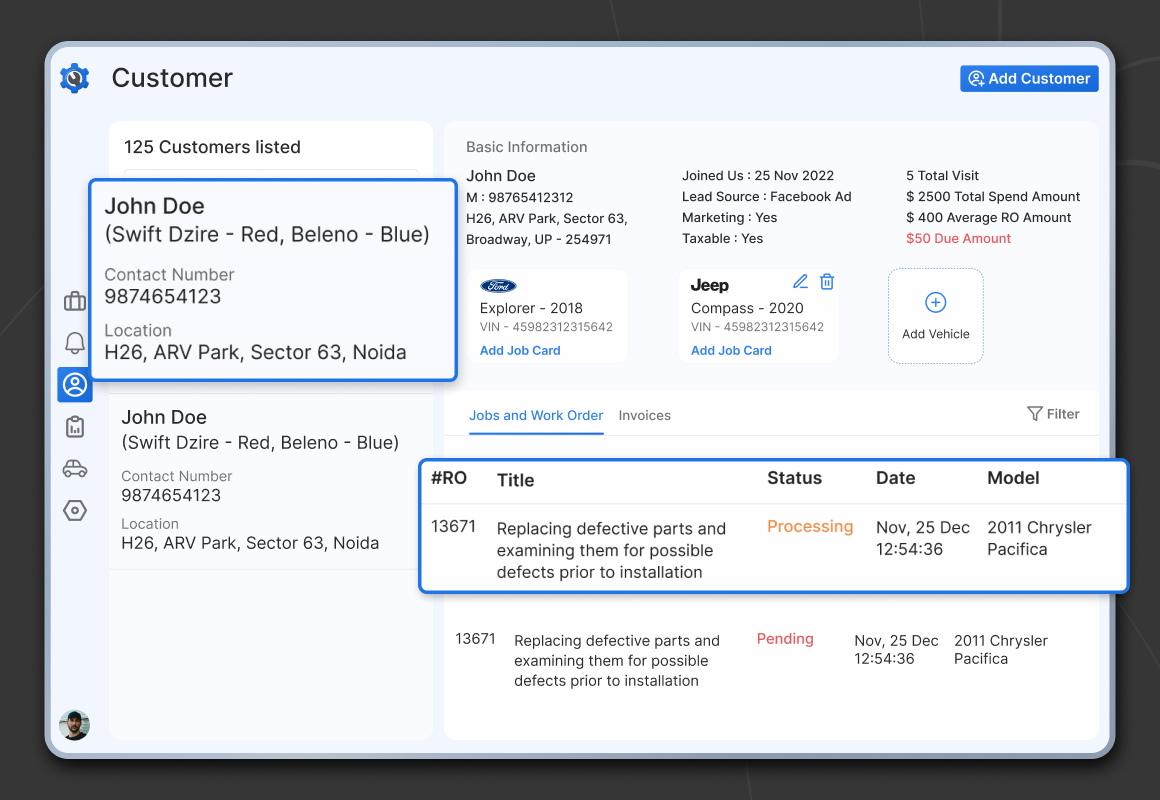 Vehicle Parts
With this app, the workshop owner can easily manage the Inventory, Orders, Purchase Order and Vendors. This app gives the real-time status of them.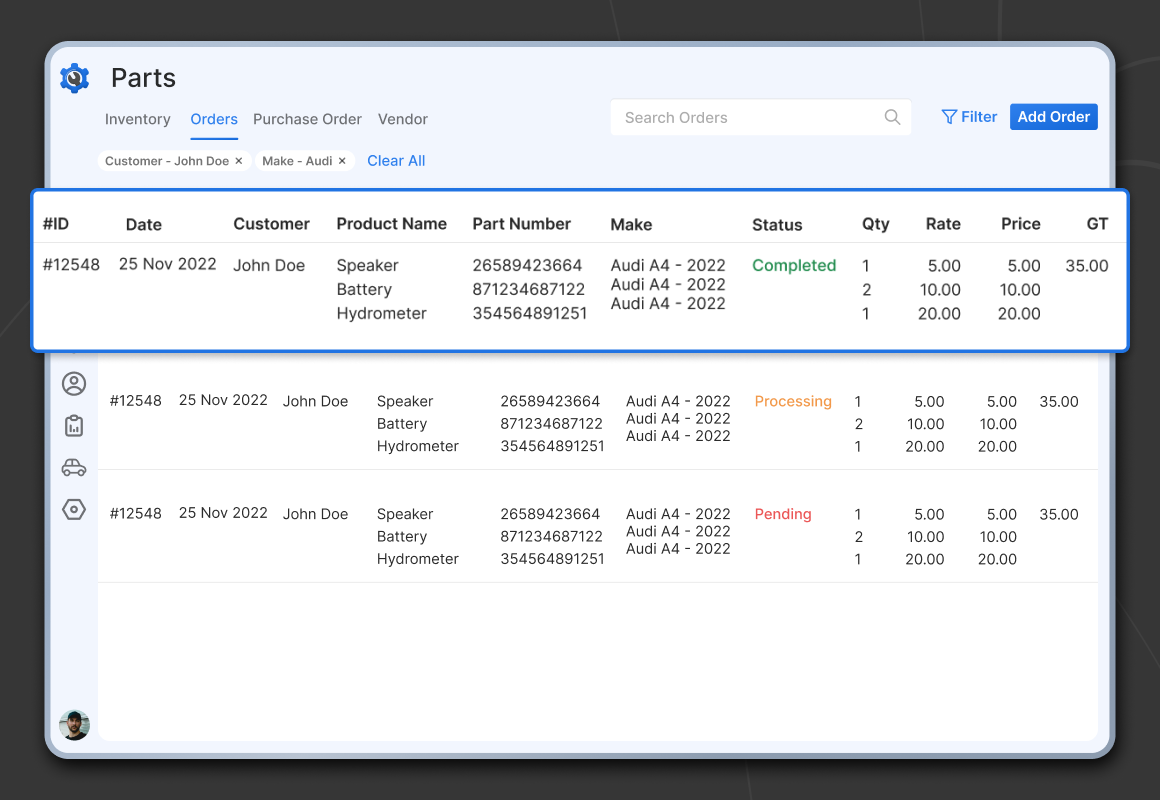 Settings
The admin can manage the settings of Staff, Vehicles, Services, Workshop and Roles etc.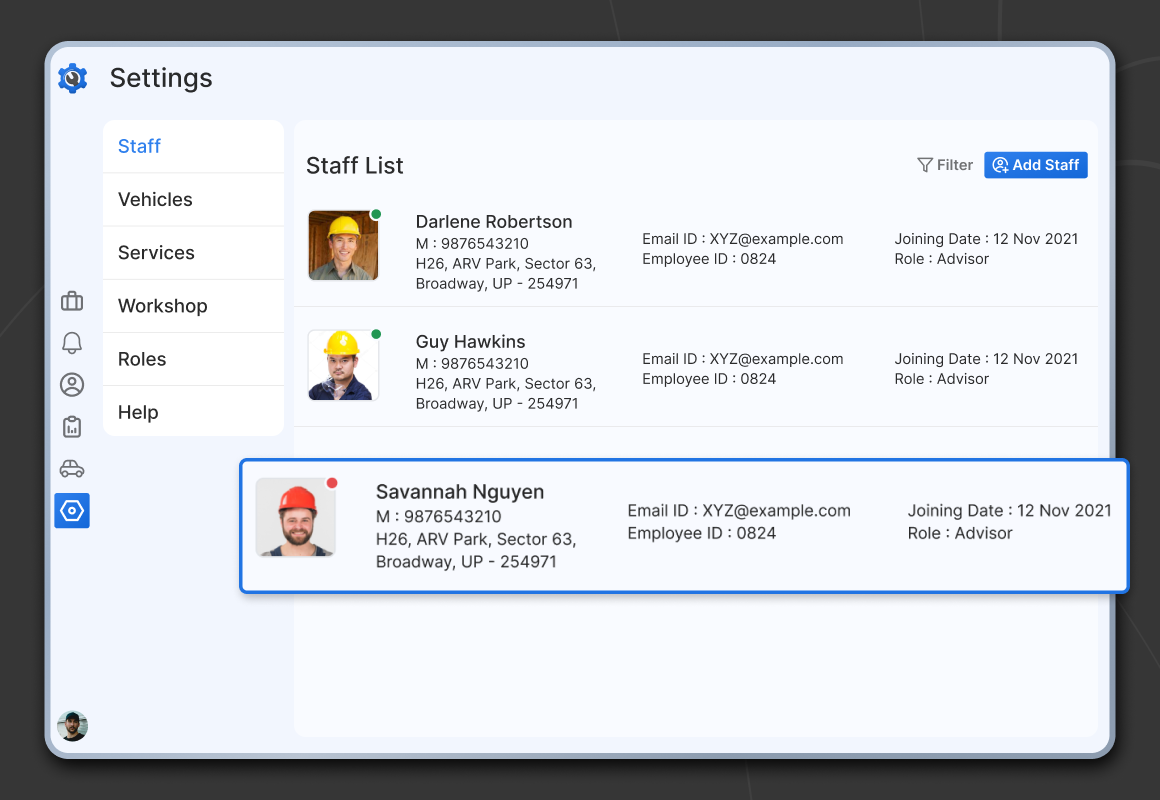 Conclusion
The car maintenance app is an enhanced and simplified car repair management system for Workshop & Mechanic services industry. The app UI UX design can help the workshop and its staff to manage their day to day jobs smoothly. It can provide an accurate information of the customer's vehicle and log the complaint of the client.