The role of AB testing in E-commerce Design Development allows you to compare two different versions of a website's design element.
What is AB Testing
A/B testing also known as split testing it is a marketing experiment in which you divide your audience to test a variety of campaign versions and see which one performs best.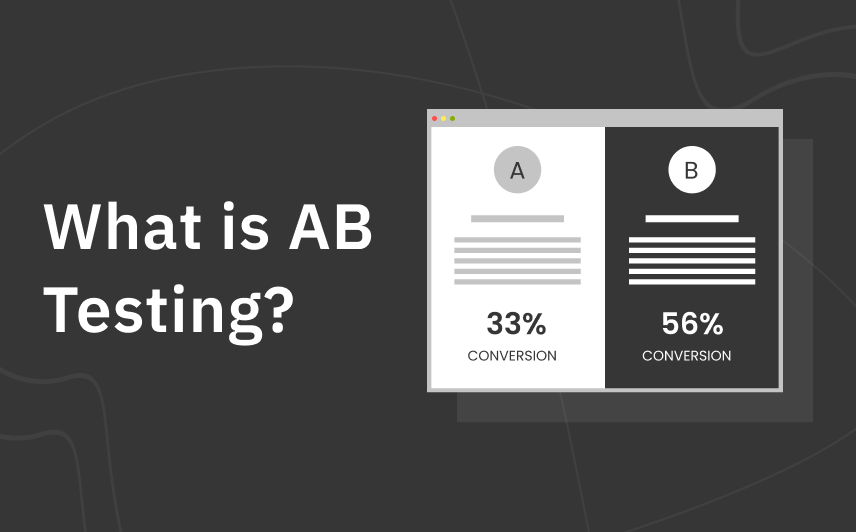 In other words, you can show one-half of your audience version A of a piece of content while showing the other half version B.
What is an E-commerce design development
E-commerce design development for your company is a cost-effective and clever method to reach a worldwide audience.

Some businesses simply sell things online but for the majority, e-commerce is just one of the most important aspects in the design development for a larger plan that includes physical stores and other revenue streams.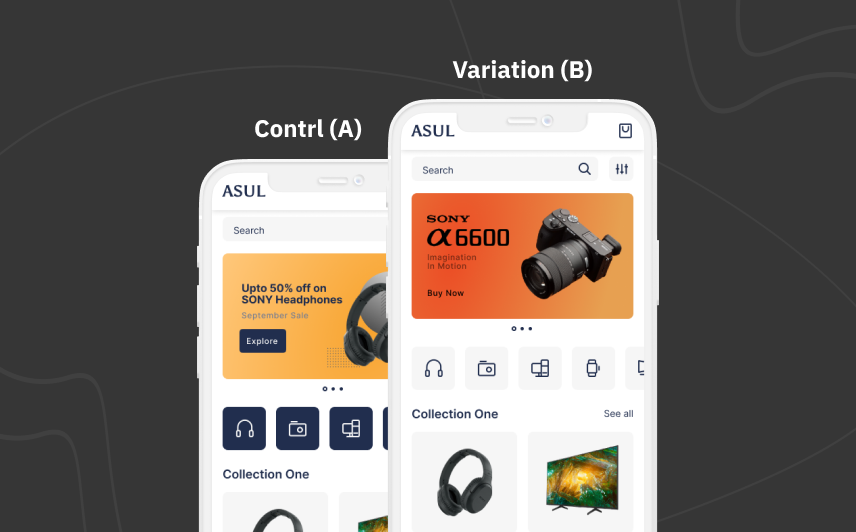 Simply said, e-commerce allows you to buy and sell items via the internet Hence you can acquire real items and services from e-commerce and people easily buy and sell items in various ways. 
In either case, e-commerce allows small businesses and big companies to sell their goods worldwide and capture the market.
The Importance of A/B Testing in E-commerce
In e-commerce, A/B testing is the only method to figure out what your customers want to see before they check out and make a purchase.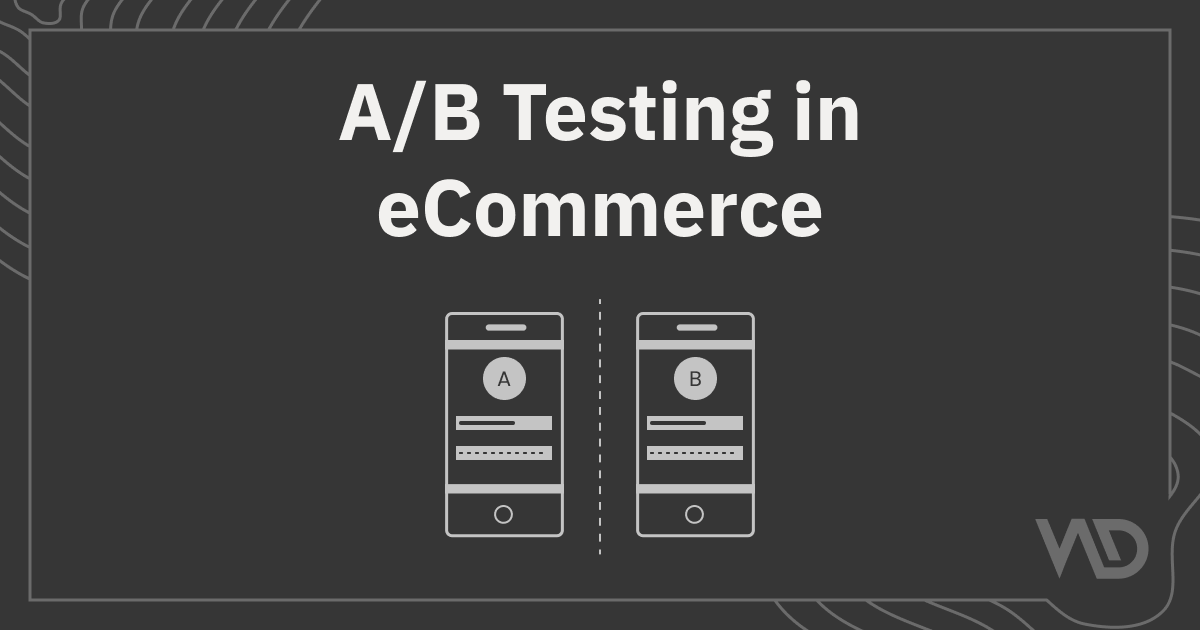 It's a good approach to gain immediate feedback and insights from your audience.
E-commerce testing is the process of verifying the sanity of various e-commerce website elements such as style, requirements, operations, content, and capabilities to verify they are not damaging the site's performance in any way.
Advantages of AB Testing In E-commerce
Conversion Rates
The term "conversion" is used to describe when a visitor remains longer on a website or an e-commerce site, indicating that the organization has been successful in binding its visitors to the store/website due to the information and imagery offered.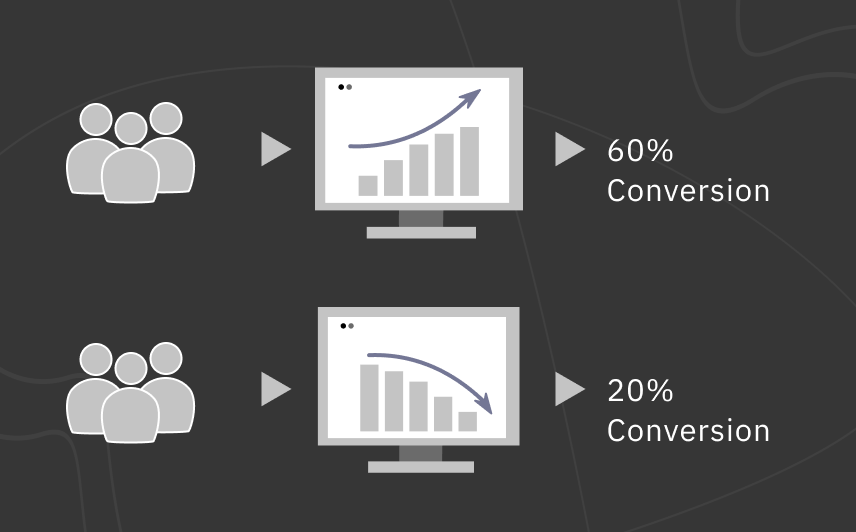 Bounce Rate
When a visitor sees your site and does not receive the information he is searching for as a result of an action he takes, the bounce rate skyrockets, and your site's rating in most search engines plummets, which is not a good thing. Visitors who are unable to find what they seek leave usually immediately.
Call to action
It's a button that allows the user to conduct an activity. The CTA button's purpose is to urge a site visitor to take action.
Role of AB Testing in Mobile Applications
A/B testing for mobile app UI design is a type of testing in which different user segments are provided with different variations of an in-app experience to see which one gets them to do the desired action or has a positive impact on key app metrics.
By determining what works and what doesn't for your mobile app, you can systematically optimize it for your targeted KPIs and unleash endless growth potential for your company that was previously hidden.
The Approach's Advantages
A/B testing can increase sales by allowing users to experiment with different screen layouts and learn more about how to convert sales. The style and placement of the buy button can sometimes be improved. It's critical to test the proper wording and design to elicit the right response.
A/B testing can generate important data and even suggestions for push notifications. Developers can get data and figure out whether it's preferable to deliver push alerts. Even the appeal can be tested and appraised to improve response rates.
Because user experience is so important in mobile app development, A/B testing may help assure outstanding user experiences. A/B testing can successfully demonstrate what users require in terms of the app.
Role of A/B testing in Marketplace Development
If we talk about marketplace development A/B testing reveals the design options that are the most effective one both for the UI UX designer and the client.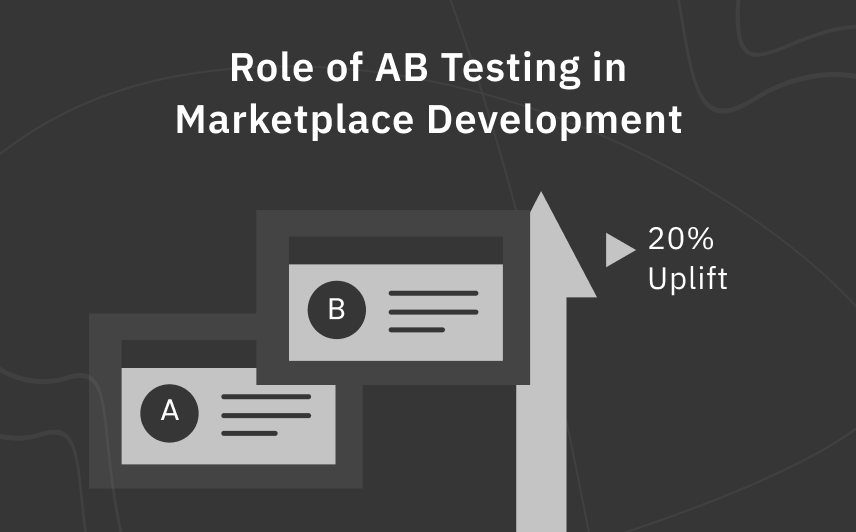 A/B testing for marketplace development is a method for comparing two versions of a website or app to see which one does better.
Two or more versions of a variable are displayed to different segments of website visitors at the same time to see which one has the most impact and drives business.
Advantages of A/B Testing in Mobile Application 
Low-risk Modification
A/B testing allows you to make incremental adjustments to your web page rather than completely redone it. Moreover, this can lower the chances of your existing conversion rate. 
Information accessibility
You can find various pieces of information about merchants' products and services by searching using A/B testing in mobile applications such as all products they offer working hours of their physical stores and many other things you'd likely forget to ask sellers when you're in the store.
Why to A/B Test?
The outcome of A/B testing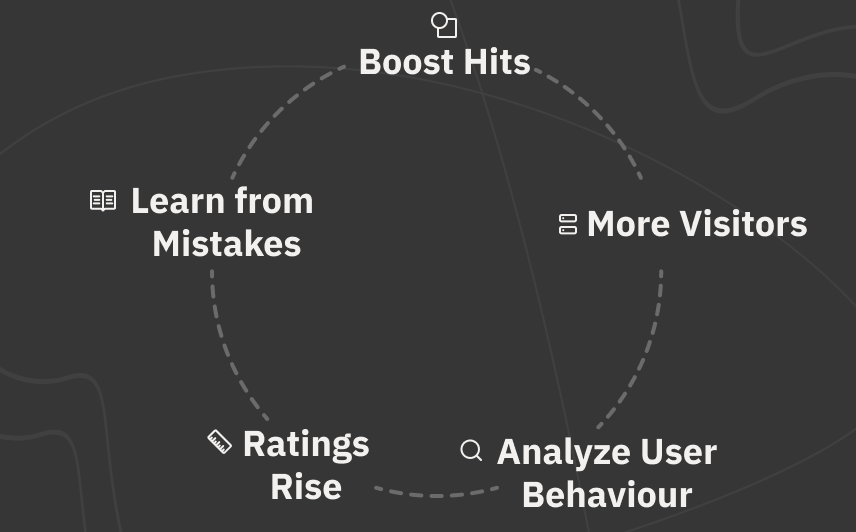 Boost the number of hits.
If a visitor fulfills their goal through your site, the number of reviews and ratings will rise.
Find out how the user behaves.
Makes mistakes and learns from them.
Conclusion
We learned about the importance of A/B testing in the development of e-commerce designs in this article. 
Hence, one of the most powerful and successful strategies to boost e-commerce growth is A/B testing.
Thank you for taking the time to read this article. If you have any questions or concerns, please contact us at Webkul Support System.